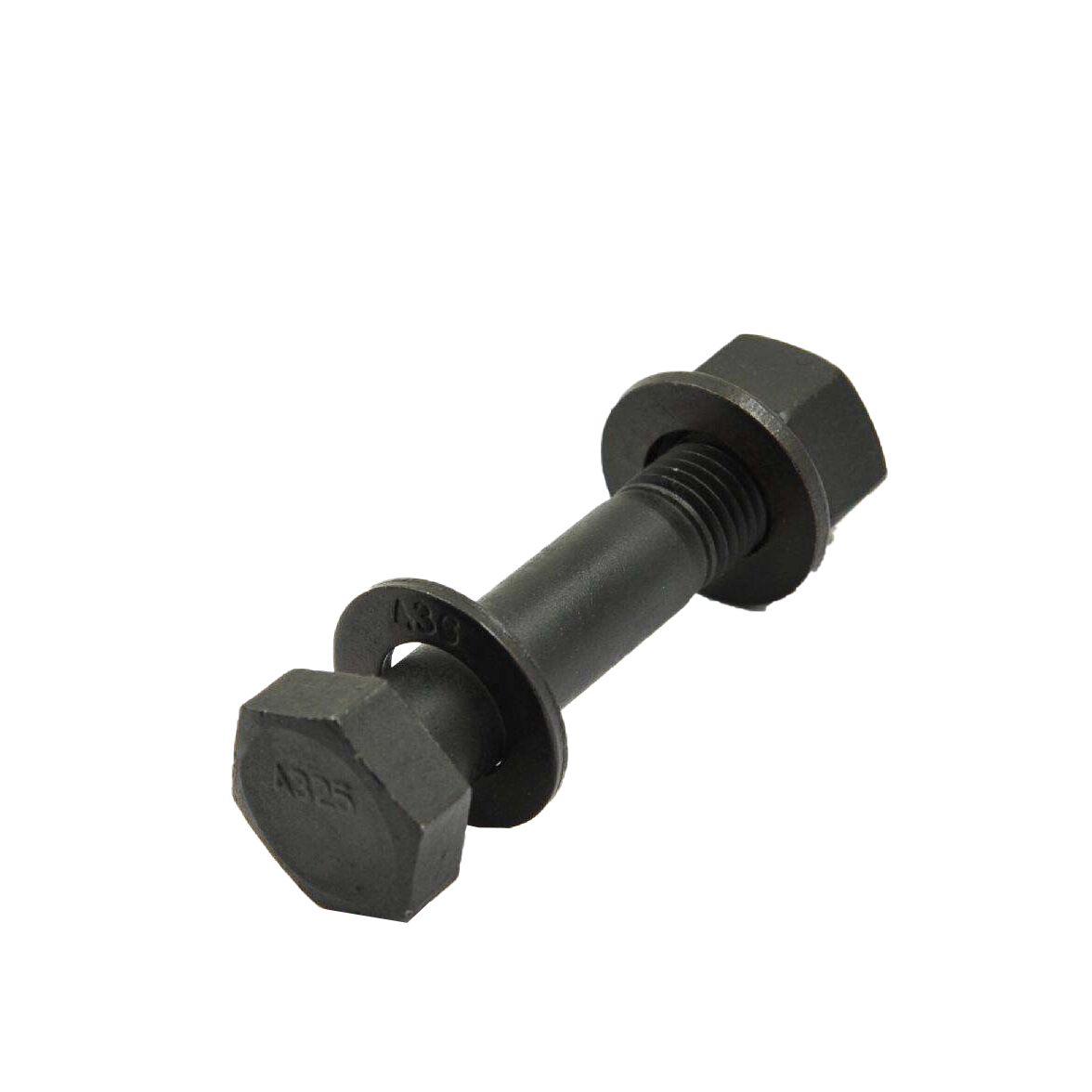 Heavy Hex Bolts Manufacturer, Heavy Hex Bolts A325 A490
Heavy hex bolts differ from standard hex bolts because they have a bigger hex head and a shorter threaded lengths(heavy hex bolts vs hex bolts). Heavy hex structural bolt specifications including ASTM A193, ASTM A307, ASTM A325, ASTM A490, as well as DIN6914.
Heavy hex bolts are designed for industrial and construction applications which requires high strength, high temperature as well as high pressure which requires a greater bearing surface under the heavy hex bolts head that distributes the clamping load over a great area.
As a leading heavy hex bolts manufacturer and supplier, Fastenwell produce, stock and supply general heavy hex structural bolts in best factory prices. Heavy hex structural bolts we manufacture and export including low carton steel structural bolts, medium carbon steel structural bolts, alloy steel structural bolts, as well as stainless steel structural bolts. Surface treatment are available of plain, hot dip galvanized, zinc plated and phosphate etc. Customize requirements can also be meet, please contact our sales representative by info@fastenwell.cn. We will respond quickly.
Heavy hex bolts FASTENWELL manufacture, stock and supply:
ASTM A193
ASTM A307
ASTM A490
DIN6914 Heavy Hex Structural Bolts
Except above heavy hex structural bolts, Fastenwell also supply heavy hex nuts as customer' s requirement, most common seen materials are ASTM 194, ASTM 563 etc. ASTM A 193 B8M can also available from Fastenwell' s production lines.
Heavy Hex Bolt Dimensions

For heavy hex nuts dimensions, please contact us directly at info@fastenwell.cn
Heavy Hex Bolts Manufacturing

FAQ of Heavy Hex Structural Bolts
Which type of bolt is a structural bolt?
High strength hex bolts or structural bolts are made to connect wood and steel structures, which also be used with heavy hex nuts, ASTM A194.
What are structural bolts used for?
Heavy hex structural bolts are used for connecting wood to steel, steel to steel fastening applications. Structural bolt is a hex bolt with bigger hex head and a shorter threaded lengths designed to provide the heavy duty holds needed in steel building frameworks. The bigger hex head of the bolt gives heavy hex structural bolt a wider bearing surface to distribute the load better.
What grade is a structural bolt?
ASTM A325 bolts are most common seen in industrial and construction projects for structural steel connections. while SAE Grade 5 bolts are more common in general conditions which use a standard hex head bolts.
What is heavy hex bolt?
Heavy hex bolts are usually with a larger heads and shorter threaded lengths than standard hex bolts. They also called building fasteners which are widely used in connecting wood, steel and other construction materials. Heavy hex bolts with forged heads are also commonly used as headed anchor bolts.
Are A325 bolts Heavy hex?
Yes, ASTM A325 structural bolts are one of most commonly heavy hex structural bolts made of medium carbon steel. Fastenwell as a leading heavy hex bolts manufacturer, we make, stock and supply structural bolts available in diameters ranging from 1/2" up to 1-1/2".
Where are heavy hex bolts used?
Heavy hex bolts often can be used for many industrial and construction applications like road building, bridges, highway structures, and commercial or industrial buildings. Fastenwell manufacture and export heavy hex bolts nuts which are popular in construction projects, especially for Asia, North and South America, Europe, Middle East and Africa market.
Are A325 bolts high strength?
Yes, heavy hex bolts A325 are high strength hex bolts. They are different with standard hex bolts with a larger head and shorten threaded length which can help to distribute the pressure under the bolts head. In this case, heavy hex bolts A325 are used in high temperature and high strength construction applications.
Keywords: Heavy Hex Bolts, Structural Bolts, Structural Bolt Dimensions, High Strength Structural Bolts, Stainless Steel Structural Bolts, Heavy Hex Structural Bolts, Heavy Hex Bolts vs Hex Bolts, Heavy Hex Bolts Manufacturer, Heavy Hex Bolts A325, Heavy Hex Bolts Sizes
Send Your Message