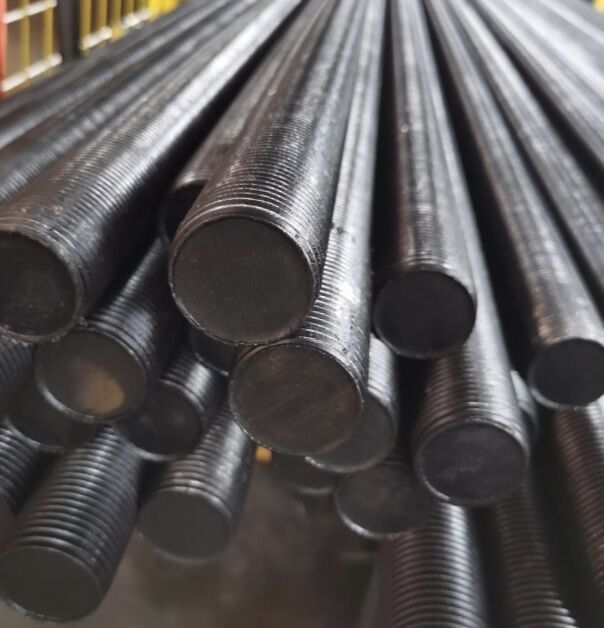 A193 B7 Thdeaded Rods | Threaded Rod Manufacturers in China
ASTM A193 b7 threaded rod is ideal solution for heavy duty applications for its high tensile strength and excellent performance of yield and elogation. When you need durable, strong and reliable threaded rods or studs, A193 B7 thread rod would be the best options.
Since 2015, we have been manufacturing and exporting high strength A193 B7 threaded rods, A193 B7 studs as well as A193 gr B7 bolts for heavy duty industries like construction, oli & gas, valves and piping, automotives and aerospace etc. A193 B7 threaded rods are designed to be used in applications where high strength and durability are required.
The main feature that makes A193 B7 threaded rods so special are their high strength, excellent yield and elogations. These thread rods and studs are designed to withstand tremendous amounts of pressure and stress, as well as resist high temperature, which makes B7 threaded rods an outstanding option for high temperature applications. Whether you are working in construction, manufacturing, or any other heavy duty industry, we would say A193 B7 threaded rods are a reliable and cost-effective solution for your fastening needs.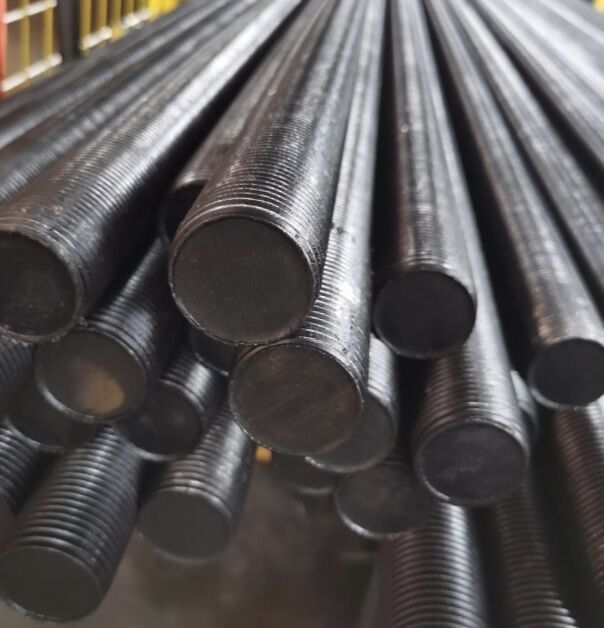 What is B7 threaded rod?
A193 B7 threaded rod, some also call it A193 B7 stud or threaded bars, which are usually made of alloy steel and aims at working for high temperature applications like oil & gas, valves and fitting as well as construction projects, because of its excellent performance of tensile strength and heat resistance.
What is grade B7 threaded rod?
For ASTM A193 B7 threaded rod, grade B7 is the grade for the threaded rod, like grade 8.8, 10.9 for metric threaded rods or threaded bars. B7 refers to the properties of threaded rods A193 B7, which including hardness, strength, yield, elogation etc.
What size is a B7 threaded rod?
For B7 rods specs, the diameter and length are the most outstanding. We Fastenwell produce A193 B7 threaded rod specs from size 5/16'' to 2 1/2'', both short studs and long threaded rods B7 available in our regular production. As a B7 threaded rod manufacturers, except A193 b7 threaded rod, we also manufacture and export A193 B7 studs and A193 gr b7 bolts.
What coatings available for A193 B7 threaded rod?
For A193 B7 threaded rods, the most common seen coating is black, but we can also provide zinc nickel, blue or green PTFE as customer's requirements. Also stainless steel B7M, B8M can also be provided in our manufacturing facilities.
How will you pack the A193 b7 threaded rod or a193 b7 studs?
Our regular package for A193 B7 threaded rod or stud is wooden case or wooden pallet. If individual package with protection for each rods or studs is required, we can also provide individual package for each a193 b7 studs or rods.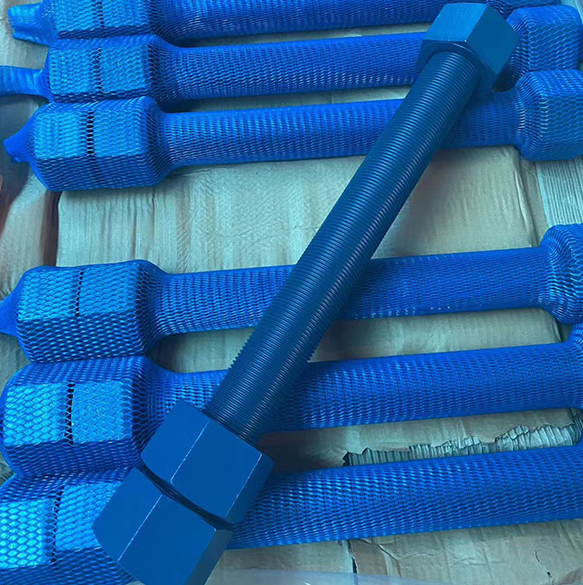 How strong is B7 threaded rod?
Grade B7 threaded rods with heat treatment with minimum tensile strength requirement of 860 Mpa, yield 720 Mpa and maximum hardness of 35HRC. Fastenwell as a leading B7 threaded rod manufacturers in China, we manufacture and provide qualified A193 B7 threaded rod for worldwide market especially for oil & gas, valves and piping applications.
Is B7 same as Grade 8?
b7 vs grade 8. Grade 8 threaded rod has a higher tensile and yield strength than grade B7 threaded rod. Grade 8 with a minimum tensile strength of 150 ksi and a minimum yield of 130 ksi, while B7 with minimum tensile strength requirement of 125 ksi and yield 105 ksi.
What is a threaded bar used for?
Threaded bar, also referred to threaded rod, which is most common seen in building, construction, heavy machinery, oil & gas, valves and piping etc. Threaded rod or threaded bar can also be used to join metal and wood, for example in wall construction projects and furnitures.
What is another name for threaded bar?
Threaded bar, which is known as threaded rod and double end stud, they are all thread rods just different in length, short studs or long threaded rods.
What is the difference between threaded bar and threaded rod?
Threaded bar and threaded rod are the same thing, just different names different people get used to call them.
If you are looking for ASTM A193 B7 threaded rod manufacturers, Fastenwell would be a very reliable manufacturer and supplier for all your needs of threaded rods, studs and bolts in the long term. Please reach us at info@fastenwell.cn at any time.
Keywords: b7 threaded rod manufacturers, b7 threaded rods, a193 b7 threaded rod, b7 vs grade 8, b7 threaded rod strength, b7 rod specs, thread bars, a193 b7 studs, a193 gr b7 bolts, what is b7 threaded rod, threaded rod for sale, threaded rod manufacturers, threaded rod supplier, threaded rods B7, Studs B7, Grade B7 bolt
Send Your Message