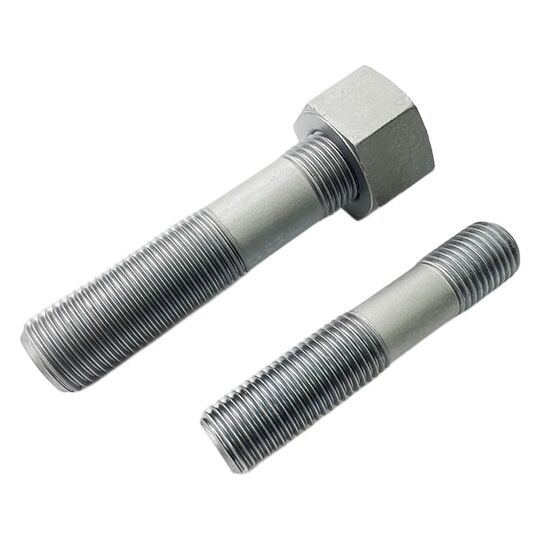 Valve Cover Stud, Valve Fasteners, arp valve cover studs
ARP Valve Cover Studs, Valve Bolts, Valve Fastener Facotory
Standard:ASME B18.31.2, ASME B18.31.3
Size:3/16' to 2'
Finish:HDG, Black Oxide, Zinc Nickle, PEFE Teflon, Dacromet etc
Grade:A490, A320, A193 B7, B7M, B8, B8M, 8.8
Application:Oil & Gas, Pipeline, Valve, Water/Pressure Tanks...
Valve Fasteners | ARP Valve Cover Stud | Valve Fasteners Manufacturer
Fastenwell, as a leading bolt factory and valve fasteners manufacturers in China, we manufacture and supply high strength bolts, nuts and studs for various industrial and construction applications. Valve fasteners, petrochemical fasteners,automotive fasteners, wind tower fasteners are our main industries we are serving and supporting.
Material: Carbon Steel, Alloy Steel, Stainless steel valve rods
Grade: ASTM A490,A320,A193, A194, B7, B7M, B8, B8M, 8.8
Finish: Black, Zinc, ZnNi, Hot dip galvanizing, Dacromet, Teflon, etc.
Thread: Full thread or double end studs
Application: Oil & Gas, Valves, Pipeline, Water Treatment, Energy etc.
Package: 25kgs/carton or bundle, 36cartons/pallet
Delivery: 30-60 days
As an expert in the list of fasteners company in valve applications, both standard and non-standard & special valve fasteners can be manufactured, customized and supplied from our company. Looking for valve bolt, stud and rods, please contact us info@fastenwell.cn
Main Valves Fasteners and Valve Cover Stud Bolt We Manufacture
Valve Rods
Valve Cover Stud / ARP Valve Cover Studs / Valve Cover Stud Kit
Valve Cover Fasteners
Valve Bolt
Pipe Firrings Valves Supports and Fasteners
Valve Tag Fasteners
Bolt in Valve Stem Installation
Hex Bolts Full Thread & Half Thread DIN933, DIN931
Heavy Hex Nuts 2H
Threaded Rods B7
Double End Studs with Nuts
Hex Socket Cap Screws DIN912
Self Locking Nuts
Hex Flange Nuts
Flat Washers
Butterfly Valve Bolt Kit
Valve Cover Stud Kit
Different Types of Valves our Fasteners, Bolts, Nuts and Studs used for:
Ball Valves
Butterfly Valves
Check Valves
Globe Valves
Gate Valves
Plug Valves
Pressure Relief Valves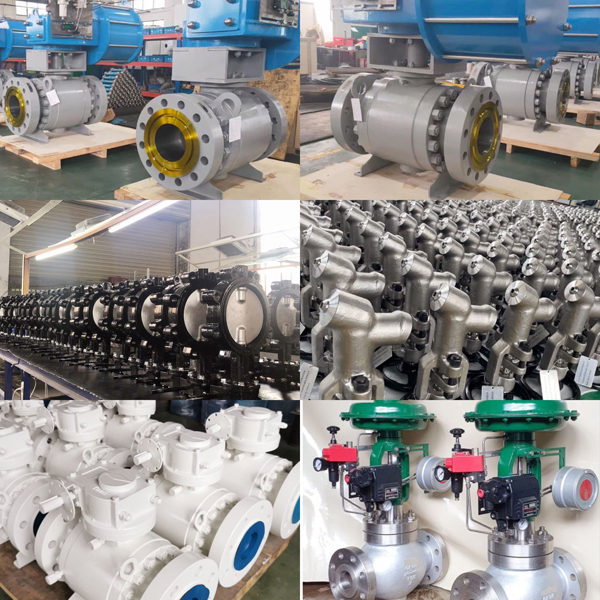 With international valves market growing, our valve fasteners export has increase dramaticlly in past years, especially in Europe, America, Middle East and Asia Market. Valbe studs, bolts and rods are the top three products we manufacture and export for valve applications.
Our Customers in Valve Applications
Valves Manufacturer
Valves Wholesaler and Maintenance
Contractor for Oil & Gas, Pipeline, Waster Treatment, Energy etc
Trading Company (Pipe fittings valves supports and fasteners)
Valve fasteners are high strenth fasteners, most common seen are grade 8.8, ASTM193, A320, A490,B7, B7M, B8, B8M etc. The coating for valve fasteners and bolt are HDG, Zinc Nickle, Black Oxide, Dacromet, PTFE Teflon in different colors.
What is a valve bolt?
Valve bolt is usually high strength hex head bolt and screw, heavy hex bolts,also known as pressure bolt which can resist high pressure, high temperature applications. ASTM 490, A320, A193 B7 bolt and studs are widely used to secure valves, pipeline, pressure tanks and flanges etc.
What's the difference between valve cover studs and bolts?(valve cover studs vs bolts)
Valve cover studs with the same thread on both end with no head, while valve cover bolts with only thread on one end and the other end is hexagon or socket head. Most common seen valve bolts are hexagon head bolts and hex socket cap screws DIN912.
What included in valve cover stud kit?
A complete set of valve cover stud kut including thread rods or studs, nuts and washers.
What the advantage of valve cover stud kit?
Easy installation
Durable and long lasting
Provide uniform clamping for positive seal
Bullet tip design
For valve cover stud kit, please feel free to contact us at info@fastenwell.cn
Keywords: valve fasteners manufacturer, valve fasteners factory, valve fasteners supplier, valve bolt manufacturer, valve rods,valve cover stud, arp valve cover studs, valve bolt, valve cover stud kit, valve cover fasteners, valve cover studs vs bolts,valve mfg, valve fasteners, pipe fittings valves supports and fasteners, valve tag fasteners, bolt in valve stem installation, butterfly valve bolt kit, valve bolt chart
Send Your Message