04 Nov 2022
PV Fasteners Manufacturer | Fasteners for Solar and Photovoltaic Installation
PV Fasteners Manufacturer | Fasteners for Solar and Photovoltaic Installation
"According to the latest research study, the demand for global Solar PV market size & share was valued at approximately USD 161.15 Billion in 2021 and is expected to reach a value of around USD 306.16 Billion by 2030, at a compound annual growth rate (CAGR) of about 8.3% during the forecast period 2022 to 2030. "
This is also a big market share for manufacturer and wholesaler manufacturing and trading solar fasteners and hardare, including mounting bracket, solar or pv fasteners etc.
Photovoltaics (PV) is the conversion of light into electricity using semiconducting materials that exhibit the photovoltaic effect. A photovoltaic system employs solar modules, each comprising a number of solar cells, which generate electrical power.
PV installations may be ground-mounted, rooftop-mounted, wall-mounted or floating. The mount may be fixed or use a solar tracker to follow the sun across the sky. All these mountings cannot without the fixing of high strength solar fasteners like pv fasteners, solar panel screws, solar bolts and nuts etc. Fastenwell is one of the leading manufacturer and exporter for photovoltaic fasteners and solar fasteners to worldwide customers for years. For photovoltaic fasteners or solar fasteners, please feel free to ask us by info@fastenwell.cn.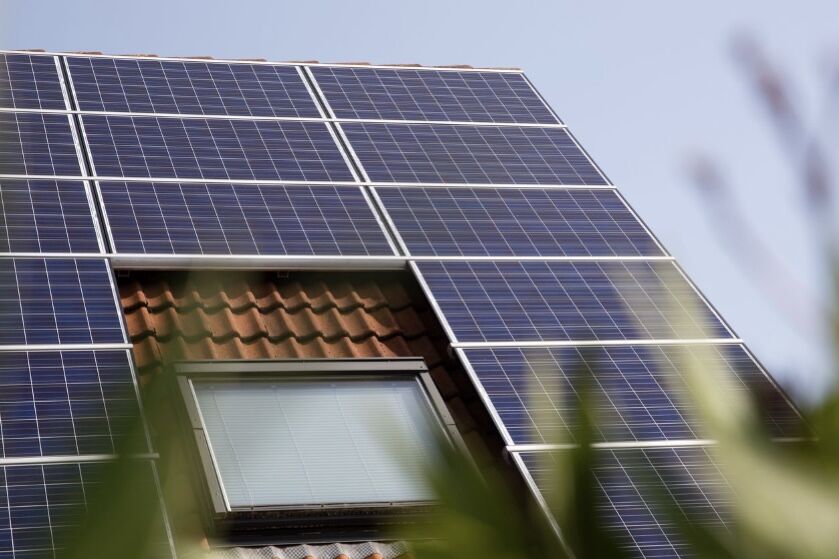 Photovoltaic technology is the trends because it helps to mitigate climate change by emitting much less carbon dioxide than fossil fuels. Also solar PV has specific advantages as an energy source, say once installed, its operation generates no pollution and no greenhouse gas emissions, no matter residential or commercial solar systems and plants.
For photovoltaic or solar fasteners, most common seen are embedded bolt sleeve, solar cell bolts, tower bolts, double end studs, threaded rods and nuts, these are high strength fasteners, grade 10.9 and 12.9, and come in different finish like hot dip galvanised , PTFE, dacromet or geomet. HDG, PTFE and dacromet bolts and nuts are what we manufacture and export most.
Except alloy steel bolts and nuts, stainless steel bolts and nuts are also widely used in photovoltaic and solar system installation, for stainless steel bolts and nuts, we can also provide PFTE bolts and nuts in blue and green colors.
Among stainless and alloy steel fasteners for photovoltaic & solar installation, high strength bolts, screws and nuts are what we produce most, including heavy hex bolts, structural bolts, flange bolts, heavy hex nuts, threaded rods astm B7, studs e, as well as self drilling screws and self tapping screws.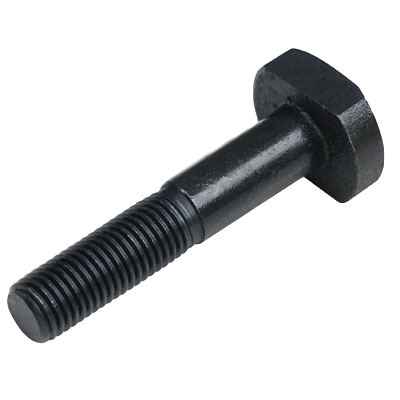 More about pv fasteners or photovoltaic installation
What is the photovoltaic used for?
A photovoltaic (PV) cell, commonly called a solar cell, is a nonmechanical device that converts sunlight directly into electricity. Some PV cells can convert artificial light into electricity.
What is the difference between solar and photovoltaic panels?
Photovoltaic panels are installed for the conversion of thermal energy into electricity, while solar panels convert solar radiation into heat.
What are the two types of solar photovoltaic systems?
There are three main types of solar PV systems: hybrid and off-grid. Each type of solar panel system has their advantages and disadvantages and it really comes down to what the customer wants to gain from their solar panel installation.
What are PV Fasteners?
PV fasteners are photovoltaic fasteners, which play a very important role on photovoltaic mounting syetem, say pv fasteners, photovoltaic bolts and nuts, solar screws etc.
What are solar fasteners?
These bolts are most suitable for these panels and provide a long life to the equipment. Stainless steel and alloy steel bolts and nuts are often used in solar industry. These solar fasteners are used in various kind of finish like hot dip galvanised , PTFE, dacromet and geomet.
What type of fastener can be used to attach a PV rack to a concrete roof?
For waterproofing, asphalt roofing shingles are used to fasten the racks. To hold down the mounting base, lag bolts are used. To avoid corrosion, high quality stainless steel pv fasteners should be used for the fasteners involved here.
How do you mount a PV?
Pick out a spot for your solar panel on either the west or east side of the roof, wherever it will receive the most the sun
Figure out your latitude tilt
Mounts should be placed four feet apart and on top of rafters
Drill holes carefully into the rafters
Secure the mounts with solar bolts.
What kind of fasteners are used in photovoltaic or solar installation?
Type of PV Fasteners (High strength bolts and nuts)
Structural Bolts
Double end studs
Solar panel bolts
Solar Self Drilling Screws
Solar Self Tapping Screws
Threaded Rods and Nuts
Hex Flange Bolts
Embedded bolt sleeve
Solar Cell Bolts
Tower Bolts
Socket Cap Screws
Lock Nuts
Flange Nuts
Washers
Fastenwell as a leading and professional fasteners manufacturer and suppliers, we are always open to support worldwide customers in their renewable energy business of photovoltaic or solar system installation. Any request for above PV fasteners or solar fasteners, please feel free to reach us by info@fastenwell.cn. Look forward to hear from you!
Keywords: PV fasteners, Solar panel Bolts, PV Fasteners Manufacturer, Fasteners for Photovoltaic Installation, Photovoltaic fasteners, heavy hex bolts manufacturer, pv fasteners supplier, solar panel bolts manufacturer, Bolt Factory, T Bolts, Heavy Hex Bolts, Structural Bolts, Heavy Hex Nuts, Threaded Rods, Double end studs, Solar panel bolts, Solar Self Drilling Screws, Solar Self Tapping Screws, Threaded Rods and Nuts, Hex Flange Bolts, Embedded bolt sleeve, Solar Cell Bolts, Tower Bolts, Socket Cap Screws, Hex Cap Screws, Lock Nuts, Flange Nuts, Washers