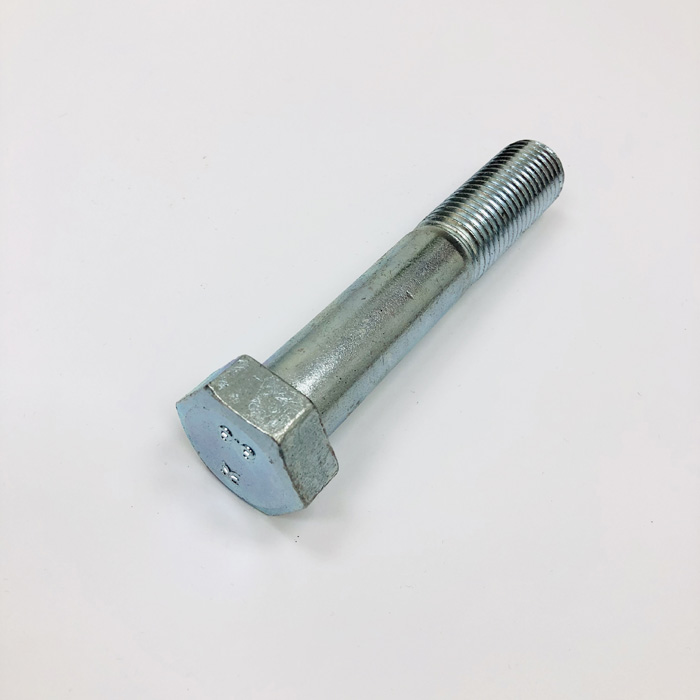 Hexagon Head Cap Screws and Bolts
People sometimes are confused about hex tap screws and hex cap screws, here we will introduce the difference
between a hex tap bolt and hex cap bolt.
Hex tap bolts have full threads regardless of their size, that means, the threads on a tap bolt goes from the tip
all the way to the underside of bolt head.
Hex cap screws may have a shoulder in longer sizes, which increases tensile strength of the bolt and makes them stronger.
Both hex tap screws and hex cap screws are typically installed with a nut and designed to be driven by a wrench or socket driver.
And if a hex cap screw is small enough to lose its shoulder it can also be considered a hex tap bolt.
Hex Cap Bolts Product Details
Standard: DIN931
Material: Steel, Alloy Steel
Size: M3-M64
Grade: 8.8, 10.9, 12.9
Surface Finish: Plain, Black, Zinc, Hot dip galvanizing
Thread: Half thread
Application: Construction and Industrial projects
Package: Small box, or 25kgs/carton, 36cartons/pallet
Delivery: 30-60 days
Customized products available as per your samples or design.
Hot-selling Hex Bolts
Our bolts range including hexagon head bolts, hex tap bolts, hexagon structural bolts, hex cap bolts, carriage bolts, hex flange bolts,
hex socket head cap bolts, machine bolts etc.
If you couldnot find the bolts you want in our page, please send picture or drawing to our sales representives.

Hex Cap Bolts Production
Bolts are the main products we have in our production lines. Small boxes or regular cartons package are available.

Send Your Message