07 Jun 2022
Hexagon Bolts and Nuts for Busway Systems | Bus Bar Bolts Manufacturer
Hexagon Bolts and Nuts for Busway Systems | Bus Bar Bolts Manufacturer
Fastenwell is a leading bolts and nuts manufacturer in China, mainly producing and exporting hexagon bolts, hexagon nuts, carriage bolts and nuts, flange bolts and nuts, hex socket cap screws etc.
Our bolts and screws are widely used in Industrial and Construction applications worldwide, small sizes of bolts and nuts for home appliance, equipment, automotive and busway systems, while bigger sizes of bolts and nuts for oil & gas, mining, energy, bridge and railway building etc.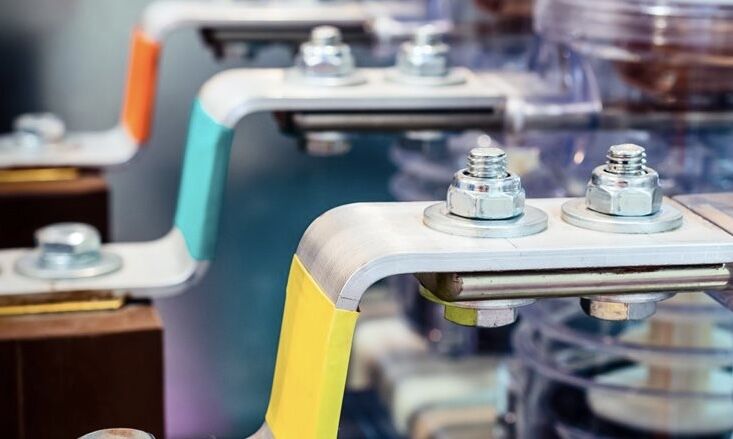 Here we mainly introduce bolts and nuts series for busway systems for our regular customers in Australia, Europe and America market.
What is busway systems?
Busway is a electrical distribution system consisting of bus bars in a protective enclosure, including straight lengths, fittings, devices and accessories. Busway transports electricity and connects to electrical gear such as switchgear, panelboards and transformers etc.
Busway components including bus bars, housing, insulating system and fittings, such as busway fitting elbow and busway fitting tee, while hexagon bolts and nuts are widely seen in these parts and components.
What' s the most popular bus bar bolts and nuts for busway System?
Bas Bar Bolts, Bolts for Busway Systems
Cup Head Bolts (Carriage Bolts)
Hexagon Head Bolts
Hexagon Double Head Bolts
Hexagon Socket Cap Screws
Hexagon Nuts
Hexagon Flange Nuts
Stud Bolts
Threaded Rods
Above bolts and nuts are widely used in different busway system, such as Non-segregated busway, Sandwich-style busway, Track busway, Air-insulated busway, especially hexagon head bolts and nuts in busway system, nuts and bots for electrical connections, which are the main bolts, nuts and screws we now manufacture and stock for regular and potential customers.
If you are looking for manufacturer and suppliers of bolts and nuts for busway systems, please feel free to write us by info@fastenwell.cn. Our technician and production will give you the best solutions upon your request.

Keywords: Bus Bar Bolts, Hexagon Doule Head Bolts for Busways, Hexagon Head Bolts, Cup Head Bolts, Carriage Bolts, Hexagon Socket Cap Screws, Hexagon Nuts, Hexagon Flange Nuts, Bolts Factory, Bolt Manufacturers, Bolts and Nuts Factory