Screws
China Screw, Screw China, Screw Manufacturers in China
China Screw, as its name suggest, is high quality screws manufactured in China, which used in a variety of industries in worldwide market. China screw factories are committed to providing the best possible quality screws at affordable prices as always did in fasteners industry.
Why should you choose China scews?
For China Screw, quality is always the top priority, we are experienced at China screw manufacturing for years to ensure consistent production of screws that meet or exceed industry standards and customer's requirements, including both standard screw and custom screw manufacturer, and China screw are popular in a wide range of applications.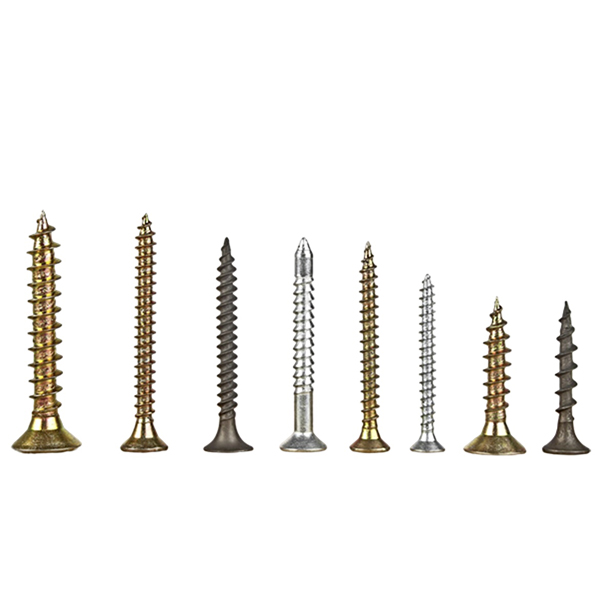 Why Should you Choose Fastenwell as Your Screw Manufacturers In China?
Fastenwell has earned a reputation as a reliable manufacturer and supplier for China Screws with its high quality screws and professional screws manufacturing and exporting, which can quick respond to customers' question and assist customers in any way possible.
We are commited to provide quality China screw, customer service, and innovation that differs from other screw manufacturers in China. If it's hard to find screws for you, please feel free to contact us to learn more about our products and services at info@fastenwell.cn. With our commitment to quality, competitive prices and customer service, Fastenwell is undoubtedly the ideal partner for all your screws needs.
Types of China Screw We Manufacture
Fastenwell is one of the leading screw manufacturers in China, we manufacture, stock and provide different China screw including hexagon socket head cap screws, machine screws, self tapping screws, self drilling screws, wood screws, drywall screws, chipboard screws, as well as customize screw maker. Our China screws are widely used in construction and industrial applications, connecting and fixing parts in metal, wood, steel, drywall, plasterboard, concrete or other materials. If you are looking for a China screw factory, please one hundred precent trust us, we will take care all production and exporting procedure professionly and quickly.
Looking for screw manufacturers in china? Please contact us direclty, your inquiry will be highly appreciated by us.
Types of China Screw Fastenwell Manufacture
Hex Socket Head Cap Screws: DIN 912, DIN 7991, ISO 10642, ISO 7380
Machine Screws: DIN 7985, DIN 965
Self Tapping Screws: DIN 7981, DIN 7982, DIN 7983,
Chipboard Screws: DIN 7505
Wood Screws: DIN 571
Self Drilling Screws: DIN 7504
Check China screw stocks and quick delivery soon.
As a custom screw manufacturer, Fastenwell can also produce custom screws as per customer's drawing and sample.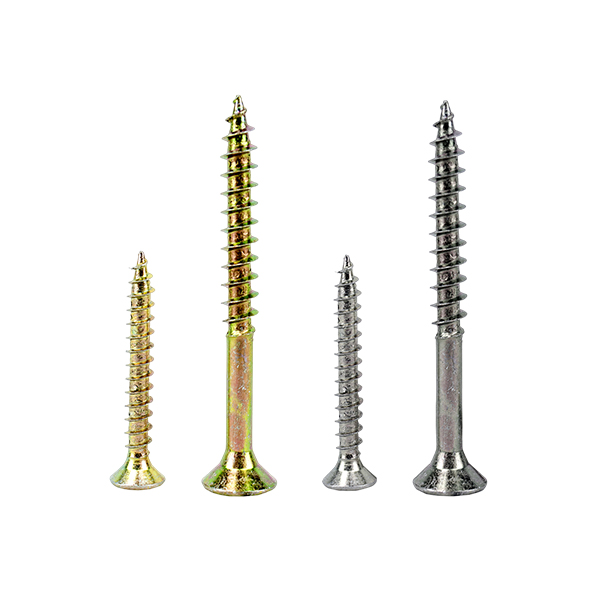 Sourcing Guide for Screw:
What is the minimum quantity for an order if I need a Screw?
If there is enough stock, you can order from us at any quantity. If no free stocks, the minimum order quantity is 450kgs each size for carbon steel screws. Stainless steel screws depends on your order quantity.
How do I request a quotation for screw?
When a new screw request rises, you have to advice the screw diameter, length, surface as well as material grade, or you can share photos or drawing for your China screw factory. Ningbo Fastenwell as one of the largest screw manufactuers in China, we can provide quick quotation for your standard or customized screw request.
What are the different types of screw heads?
Slotted, Phillips, Torq, Cross Recess, Hexagon Socked, Square Socked, Solid,Triangle Drive, Slotted and Phillip Combination, etc.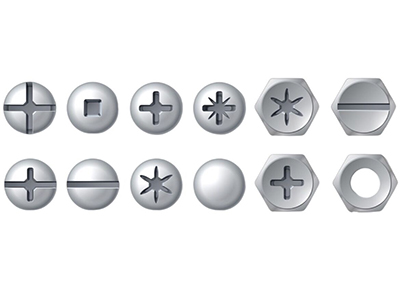 What screws are the best?
It depends on the specific application and materials being joined. We usually recommend stainless steel screws for outdoor or humid environments, brass or zinc-plated screws for decorative purposes, and wood screws for woodworking projects. It is important to use the appropriate size and finish to ensure maximum strength and durability. If you need professsional advices on which screws to be used in your application, we are open to support you with the best China screw solutions as one of the best China screw factory.
What is the strongest screw in the world?
The strongest screw in the world are these screws made of hardened steel and features a unique desgin that allows for fast and sesure installation on wood, plastic or even metals. Especially self tapping screws which can creat their own threads as they are driven in, making them incredibly strong and resistant to pulling out. Self tapping screw manufacturers in China produce and export strongest self tapping screws for most construction and industrial applications in worldwide market.
Who is the largest screw manufacturer in China?
China screw occupy the second position in the worldwide fastener market with an export value of $4.53 Billion and a 16% share of exports. Europe was a leading importer of screws from China. However, this has been decreased dramatically after anti-dumping duties imposed on China by the EU start the year 2022. When you ask who is the largest screw manufacturer in China or top 10 screw maufacturers in China, it's very hard to say who will be in the final list because there are so many screw manufacturers in China. But when comes to quliafied China screw, We Ningbo Fastenwell Metal Technology Co, Ltd always has a good reputation and welcomed by customers for its quality, price and services.
How do you identify screws?
Screws are identified by five basic features say Screws Type, Material, Diameter, Length, and Thread Pitch. If you are new to purchase different screws, you can directly share a screw photo or drawing, we can check and quote for you quickly as a most satisfactory screw factory.
What are the main types of screws?
Machine screws, self tapping screws, self drilling screws, hex socket head cap screws, wood screws, drywall screws, chipboard screws. The main standard we manufacture in our factory are DIN571, DIN 912, DIN 965, DIN7981, DIN 7982, DIN7983, DIN 7985, DIN 7991 etc. If you have request for screws and fixings, Fastenwell will be definitely your reliable self tapping screw manufacturer, sems screws suppliers, wood screw suppliers, machine screw suppliers, as well as socket head cap screws suppliers in China.
What is the advantage of a screw?
A mechanical edge makes it easy to driving into materials.

Screws are very strong and longer-lasting.

Screws can join tight with the materials surrounding, that make them more rust resisting.

Easy to install and remove.

Many different screws type for choose. Machine screws, self tapping screws, self drilling screws, wood screws, chipboard screws...
Fastenwell as one of the largest screw manufacturers and China screw factory, who devoted to provide the most competitive prices, good quality, excellent service and quick delivery to your request of screws, and become your first choice of China screw manufacturers and suppliers.
Keywords: China screw, Screw China, screws manufacturers, screws factory, screw manufacturers in china, self tapping screw manufacturer , self drilling screws manufacturer, wood screw manufacturers, wood screw suppliers, machine screw suppliers, chipboard screws manufacturers in China, custom screws manufacturers, sems screws suppliers, socket head cap screw manufacturers, satisfactory screw factory, largest screw manufacturers, stainless steel screws manufacturer